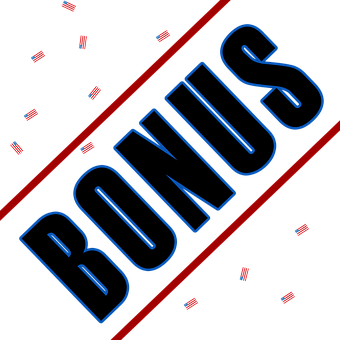 What is Bonus Blackjack?
With such a simple name, you can figure that there are probably several different versions.  I will first go over the online version by Microgaming.  It has been made popular because of the optional side bets that can pay as much as 50 to 1.  It is defined as a hole card game (where the dealer looks at his face down card if the up card is an Ace or a 10 value card) that uses 2 standard decks of cards.
Rules of Play
The dealer hits on soft 17
Player may split cards up to 3 times, creating 4 hands of play
Player can split non-matching 10 value cards
Player can split Aces only once and only 1 additional card is dealt
Player can double down on any 2 cards, even after a split
Any split Ace and a 10 value card will only create 21 points, it is not considered a Blackjack
Double down wagers must equal 50% of original bet.
There is NO SURRENDER in this Bonus Blackjack.
You are allowed to play 1 or up to 5 hands at a table.
Basic Payouts
Winning hands pay 1:1
Blackjack pays 3:2
Insurance pays 2:1
BONUS PAYOUTS
Any 2 suited cards (First 2 cards dealt) pays 5:2
A suited Ace and Jack pays 25:1, with the Ace and Jack of Spades paying 50:1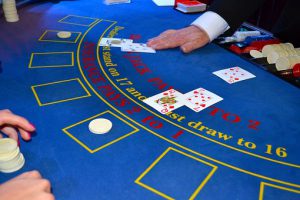 Bonus Blackjack – Land Casinos
Land casinos may play with up to 8 standard decks of card.  There are different bonus bets and different payouts for the bonus bets.  There are also at least 4 different versions you could see at different casinos.
Additional Bonus Side Bets and Payouts –
               Version 1
The player and/or dealer gets Blackjack pays 15:1, if both the dealer and player get blackjack, composed of Ace and Jack  of spades, a progressive pot is won
               Version 2
Player hand of 777 pays 500:1
Player hand of 678 pays 50:1
Suited Blackjack pay 20:1
               Version 3 (played with 1 standard deck and based on 1st two cards dealt)
Player and dealer blackjack pays 25:1
Player suited blackjack pays 10:1
Player unsuited blackjack pays 3:1
Pair pays 2:1
Suited cards 1:1
               Version 4
Player and dealer blackjack pays 25:1
Player suited blackjack pays 15:1
Suited pairs pays 10:1
Unsuited blackjack pays 5:1
Unsuited pair pays 3:1
Sum It Up
Bonus Blackjack is equally suited for any level serious player, as well as for those who just want to play for fun.  The 678 and 777 bets are fun to take a chance at because you would probably be "going for it" despite correct strategy play.  Why not try to hit a BONUS!