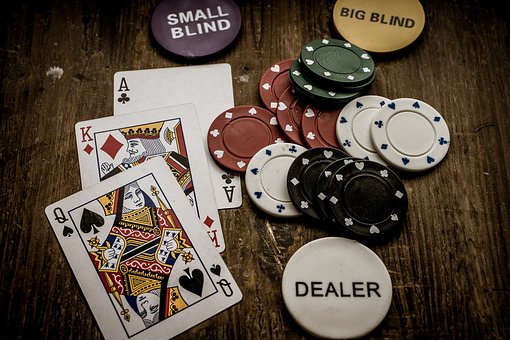 Only because of watching poker on TV, do I believe there is Texas Hold'em Strategy.  Even then, I only believe it because the hosts say some sort of strategy is being employed by the players.  Okay, if they say so…it seems there's an awful lot of luck happening in my eyes!
Strategy Rules
First, when thinking about strategy in doing anything, it's about planning for the long run. When thinking about basic blackjack strategy, it is based on interpretation of statistical data from playing millions of hands.  There is definitely a blackjack strategy, a correct way to play blackjack.
Unfortunately, poker strategy is not that straight forward.  Depending on who you talk to, or learn from, strategy may vary because there is psychology involved with poker strategy.  Also, strategy is different when you play in a "cash" game, as opposed to playing in a tournament setting.
Poker strategy is more about understanding the odds of ending up with the winning hand at the end of play. 
Hold'em Strategy for Novices
If you try to find basic Texas Hold'em strategy for beginners, what you end up getting is "tips" beginners should follow.  Said in different ways by different people, the best tips boil down to these:
Open with a hand that can make money in any situation
Correctly size your bet
Avoid limping in, it hardly ever works for a novice!
Fold appropriately to increase profits
Be in the right position for betting
Opening Hands
When deciding to open, not only are the cards you hold important (hand strength), but your position at the table must be taken into consideration.  The closer you are to the Button, the wider the range of hands you can have to open.
The number of players in the hand should also be considered.  Hand value is  less when playing against 1 player, as opposed to 6 players. On the other hand, against 1 player, hands have a better bluffing value.
When deciding whether or not to open with a hand, you need to think if you'll be able to make money after the flop.  If you can't see a way that you may make money with those 2 cards, don't open!
Correct Bet Sizing
Be aware of how the table is playing.  If the pre-flop raise has been 2.5x the BB, don't try to be clever and raise an unusual amount.  As a novice, it's best to stay in line with the play of the table.  Odd pre-flop raises will only make players think more about what you may have.  Odd post-flop raises are expected, and won't draw more than the normal attention.
The size of your bet helps define the strength of your hand.  Your goal is to have your opponents think you have them beat.
NO Limping
If action has been folded to you, it's better to either raise or fold.  With a raise, you can take control of the pot, and put callers on the defense.  The experienced players can usually smell a limp and will challenge you, so it's better to fold.
Know When to Fold
Like the Kenny Rogers song, know when to fold'em! Trying to play every hand is a big signal of you being a novice! A vital part of winning poker strategy is to know when to fold!  If you fold when you should, you save your money so you can make bigger bets in more profitable situations. It's better to play tight, but aggressive.
Bet in the Right Position
Having position over your opponent is a huge advantage in poker. What that means is that they have to make the first move.  Obviously, seeing your opponent's action first, allows you to react appropriately.  It will allow you to bluff better, value bet more accurately, and basically make better decisions overall.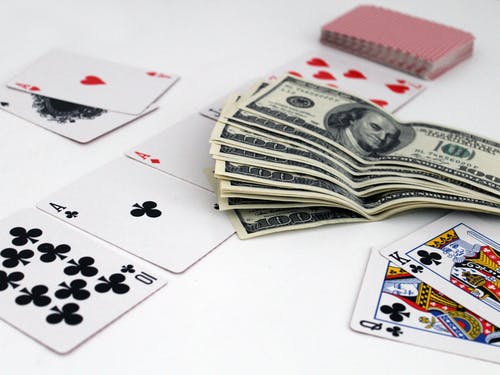 If you can learn these tips and incorporate them into your playing style, you should definitely see your poker sessions become more profitable.