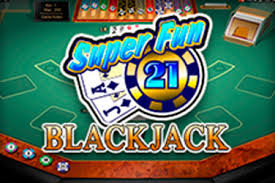 This is a Blackjack variant usually found in Las Vegas casinos, but more and more online. It is played basically the same as standard blackjack, with a few additional rules to make it more exciting for game players. 
Rules Variations:
Game is usually played with 1 standard deck of cards, but may be played with up to 8 decks
Dealer hits on soft 17s
Player blackjacks always win
Double allowed after splitting
Can Re-Split Aces
Can Split and Re-Split up to four hands
Can Hit and Double down with split Aces
Player can Double on as many cards as they like
Late surrender available
Double Down Rescue is available – Where a player surrenders half of their wager after Doubling Down
If a player has a hand totaling 20 or less with six or more cards, they automatically win, excluding after Doubling, even if the dealer has 21
If a player has a hand of 21 with five or more cards, they automatically win, at a payout of 2:1, excluding after Doubling
Blackjack pays out at 1:1, instead of the usual 3:2
Special side bet of Blackjack with both cards Diamonds, pays 2:1, can be up to 300:1 in some online games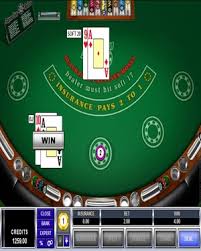 Super Fun 21 Strategy
As you should imagine, basic strategy for Super Fun 21 is slightly different than for standard blackjack.  It can be found online and I suggest you definitely take a look at it and use it to ensure in bringing down the house edge as much as possible.
Should you play the game in a land-based casino, here's a list of important rules to know for a one deck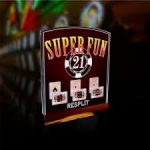 game:
Always Double Down on a hand of nine when the dealer's up card is a two, three, four, five, or six
Double Down on a hand total of 10 and 11 against any dealer up card
Surrender after Doubling Down (Double Down Rescue) with a hand total of 16 or less, if the dealer has an eight, nine,10, or Ace
Surrender after Doubling Down with 17 if the dealer has an Ace
Surrender shouldn't be opted for unless the player has a hand of four cards or more
As noted above, surrender is used more strategically in this variation.  With standard blackjack, surrender is suggested very sparingly.  These tips above have been determined to be the best moves to make statistically against the dealer's up card online. If you practice playing online, you can always have a "strategy chart" opened in another tab, to view, so you can make the perfect move.

General Online Payouts:
Blackjack: 1:1
Standard win: 1:1
Insurance win: 2:1
Diamond Blackjack: 2:1
Five Card or more 21: 2:1
Six card or more with a value of 20 or less: 1:1
Because the player has so many more chances to win, the payouts are tighter.  For example, since the player wins on all blackjacks, the payout for blackjack is only even money.
The best part about this variant is when there is a hand of low cards, the player has a high chance of making 21 with five cards, while a hand of high cards gives you the chance to score Blackjack – resulting in more chances to win.
Remember, allowing the dealer to hit on soft 17's, increases the house edge greatly.  Essentially, the dealer gets a free card, because he can't bust with a soft 17, he can basically only improve his hand.  This is how the house gets a slight advantage back, despite the seemingly many ways for the player to win.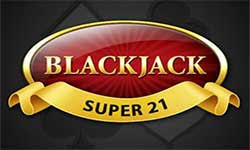 Final Thoughts
Super Fun 21 is one of the wildest variations of blackjack available, thereby living up to it's name.  There's a lot of ways to win and that's what makes it more fun for players.  Sometimes beginners aren't even aware they're playing a blackjack variant because they're having fun winning somewhat easily. As always, remember it's a game of chance wth a greater chance of losing if you play for long.  However, it's another fun break from standard blackjack if you're bored.